High impact, innovative pet food packaging
Lead the pack with custom poly bags and other flexible packaging options.
Pet food packaging from Emmerson Packaging could be your new best friend.
Your highest priorities are shelf impact and sturdy, innovative pet food packaging solutions which are strong, durable, provide superior barriers from moisture and pests, and provide greater food safety.
We offer award-winning graphics and production capabilities and customized solutions tailored to your pet food packaging challenges.
Available features include: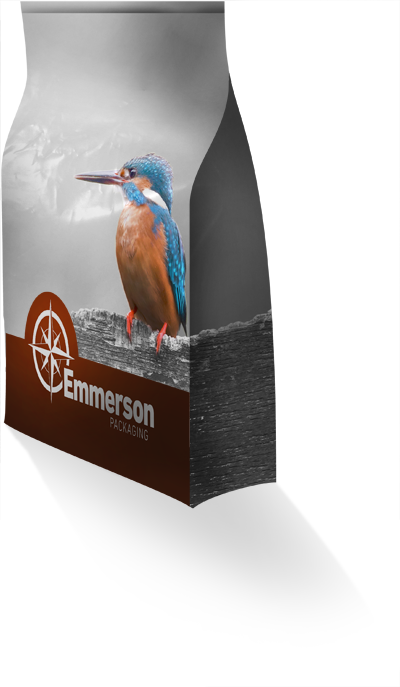 Multiple closing features
Quad seal side gusset bags
Micro-perf technology
Wicketed bags
Side weld bags
Multiweb bags
High barrier constructions
PetPack-BDG™ technology (learn more)
And much, much more.
With consumers spending more than ever on their beloved pets, you can lead the pack with Emmerson Packaging's fully customized pet food packaging solutions.