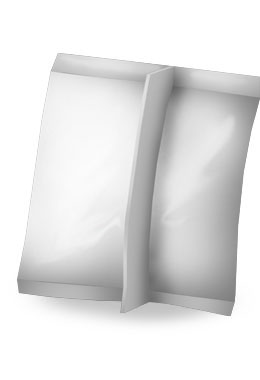 Boil-in-Bag — BPA-Free and FDA-approved
FDA-approved for food contact

No impact on flavour or aroma

quality of foods stored or cooked therein
Dioxin and BPA free
Can be frozen, boiled or refrigerated
Designed for daily use by both commercial and consumer use
Heavy-duty side seams hold up to long boiling times
High puncture resistance
Inquire About this Product
Boil-in-Bag — Safety & Conveneience for Consumer and Institutional Uses
What is Boil-in-Bag?
The Boil-in-Bag gives your customer the convenience of simply reheating their food by placing the pouch in boiling water. It's FDA-approved for food contact and keeps food tasting and smelling fresh.
How to Use Boil-in-Bag
This dioxin and BPA-free pouch can be boiled, frozen, or refrigerated, and is designed for daily use in commercial and residential kitchens. Heavy-duty seams hold up to long boiling times, and high puncture resistance keeps food safe until it's ready to be prepared.
Just heat, open, and pour—with the Boil-in-Bag, it's that easy.
Why Boil-in-Bag?
55% of customers are cooking at home more since the pandemic started. Give your customers the convenience they are looking for. At home or in a restaurant, the simple and safe three-step cooking process allows cooks to focus their energy on other tasks and complete a full meal in a fraction of the usual time.