Rollstock flexographic printing and laminations
Make your flexible packaging shine.
When your product's packaging needs include increased efficiency, high barrier control, and consumer convenience, choose rollstock solutions from Emmerson Packaging.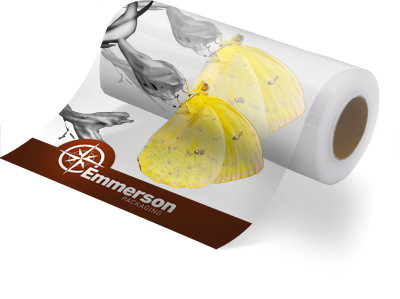 For your durable packaging requirements demanding roll stock laminations, trust Emmerson Packaging's superior extrusion technologies—we start with quality film for the best results.
Our superior quality printing capabilities ensure your flexible packaging will outshine the competition, and last beyond the life of the product. Learn more about Emmerson Packaging's surface printing capabilities.